I know it's Thursday, sorry this is a day late.
We've been reading a few new books lately, but today I want to show you what I found on my porch when we got back from our walk this morning. I could hardly wait to open it...and now I have to wait to give it!
I mentioned awhile ago that I won a Barnes and Noble gift card from Huggies Enjoy the Ride program, well last week I put it to good use.
I found this copy of The Very Hungry Caterpillar with bonus pop up memory game for just $5.38 in their bargain book section. It arrived in perfect condition from what I can tell.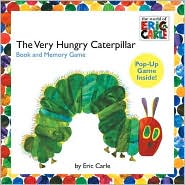 I love that the book itself is hardcover and the pop up game is sure to help keep my little ones entertained in church. It looks like they don't have anymore at that prices, but some of Barnes and Nobles trusted sellers have a few about the same price, and I bet Amazon does too.
I also ordered this Disney Princess Enchanted Fashions: Magnet Book and Playset from the bargain books section. It was originally $14.99 but you can snag yourself a copy for just $7.18
here
.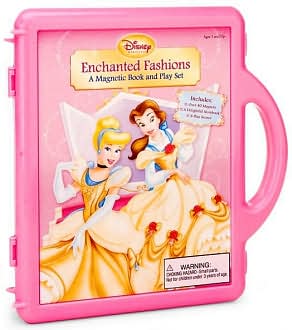 I'm soo excited about this one! My girl loves the Disney Princess and Cinderella and Belle are two of her favorites.
The plastic case opens like a book and has 40 magnetic pieces to dress up Cinderella and Belle...tiaras, shoes, dresses...it even includes 8 different "background" play scenes and a 16 page story book.
We have a small tin Cinderella magnetic set we found for 50 cents at the DI that she loves and that only has a few dresses she can interchange, she will be in heaven with this!
I feel like my girls are going to be way more spoiled than they should be for Christmas, but I keep winning or finding really inexpensive presents! I only had to pay about $3 for these two items to ship. It definitely helps since my oldest has a Christmas Eve birthday.